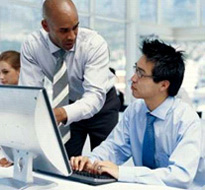 Our Philosophy | Approach


TAGA is principle-, performance-, and client-centric. Our success depends on always:

+

Partnering with clients to craft best strategic direction and tactical interventions

+

Targeting organizational and individual challenges critical to optimal performance, mission


+

success, and competitive advantag

+

Deploying highly proficient, ROI-driven, client-responsive, diverse consultant teams

+

Promoting client accountability and capacity, performance excellence, high impact


+

accomplishment, self-reliance, and sustainable success

+

Delivering highest value leadership solutions, change strategy, and performance navigation

Our Consultation Frameworks
TAGA knows success in leading your enterprise depends increasingly upon success in leading change. To help leaders effectively navigate their organizations through significant change, while sustaining premier performance, we employ four critical analysis frameworks. TAGA first leverages these core frameworks to reference and diagnose the clients challenge | opportunity and then to help us partner with clients to craft the most effective service agenda.   We invite you to learn more about these perspective-accelerating frameworks:


Our Value Proposition
The premise of our work. The heart of our success. The focus of our growth.
Business success depends on superior people and process alignment. Harnessing the power of human dynamics in the workplace, then, is sound business strategy, as it positions leaders to choose and pursue the right alignments and leverage potential synergies. Effective consultation accelerates leadership focus and resolve to achieve success.

Consultation performance is best measured by client process and outcome achievement. The consultant succeeds as clients reach clearly defined marketplace, organizational, and personal priorities; reduce attrition and process dysfunctions appropriately; win greater customer or stakeholder satisfaction; and distinctively achieve and sustain their highest performance potential.